About Us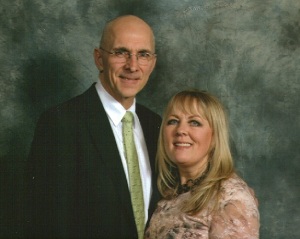 Steve and Lesley-Ann were the 2012 ROOKIE OF THE YEAR for the Salt Lake Board of Realtors. That same year they were also awarded the Keller Williams South Valley Office and Keller Williams REGIONAL ROOKIE of the YEAR. This shows their commitment to each of their clients to make the very best experience for them in both buying and selling homes. Their business slogan is "Always Looking Out For YOU"
This is exactly what they want to do when helping each and every one of their clients. To get them the best deal whether it's a sale or a purchase, building a new home or buying an existing one.  There are many trappings in the Real Estate industry that can cause stress and difficulties with both buyers and sellers, especially those who are unrepresented as they have no one looking out for them.  Steve and Lesley-Ann will make it their priority to "Look after YOUR interests" and protect you!
Steve & Lesley-Ann Presbury, both born and raised in England were married in 1981. For ten years prior to moving to America they lived in a 400 year old 'Stuart Period' Farm House in the center of England. They have run their own advertising and marketing businesses for many years and are parents of 3 children and have 6 grandchildren.
Their two eldest children studied at BYU and married wonderful American spouses, then settled in the States to raise their families.  Steve and Lesley-Ann together with their youngest daughter and moved to the States in 2009 and this daughter married early in 2014. They have always been a close family and wanted to be together more than the once a year visit as previously done for several years.
Steve at the age of 23, managed the design development department for the largest design center in Europe: British Shoe Corporation. In 1983 Stephen began PR Design, a partnership design agency based in Leicestershire, England; producing all types of display work, four years later he launched his own company Presbury & Company which provided high quality exhibition display services from design to construction.

Over the next few years both Steve and Lesley-Ann used their successful marketing skills to teach and train many hundreds of sales agents from various levels, with several international companies one being NuSkin; working with these companies gave them huge credibility in the health, beauty and nutrition industries and in 1997 they lauanched their own successful international on-line internet Health Directory - Worldwidehealth.com, an On-Line Web Directory specializing in bringing the best complementary health/nutrition products and services, to one of the fastest growing and biggest industries in the world - HEALTH.

In 1998 Stephen launched one of the UK's first free Internet Service Providers - Bigwig.net ISP, providing Internet access, email, web hosting and other web services to domestic and commercial users alike. Continuing to embrace new technology including digital media, web solutions, e-commerce and 3D animation. Stephen launched a Virtual Hosting company in 2002 through Bigwig.net called StayHost, designed to meet the needs of companies who needed a virtual server hosting for their clients and in 2003 a telephony company called Ophone was formed to supply non-geographical telephone numbers to both personal and business markets, for use mainly throughout the UK.
 
To meet the demands of progressive web marketing, Presbury & Company created a new division of called Presbury Search Engine Marketing which specialized in marketing your website through the internet search engines bring your site to high SEO ranking. Bigwigbiz an international FREE Commercial Directory for companies worldwide was launched in 2006 and a Sister company to Worldwidehealth.com, WeightlossGO was launched in 2010, a company that supplies weightloss products to most western countries.

Although Steve and Lesley-Ann continue to oversee their internet and marketing businesses, they have always liked the idea of getting involved in the Real Estate Business and love a challenge, so decided to get trained and licensed in 2011, they graduated training with Stringham Schools who have successfully been educating real estate and mortgage professionals since 1989, they are both fully licensed Realtors in the State of Utah.

Steve and Lesley-Ann are both qualified members of the National Association of Realtors and members of the Salt Lake Board of Realtors, they are also fully licensed members of the Utah Department of Commerce, Division of Real Estate.

Steve and Lesley-Ann spent their first 3 years with Keller Williams, then in the summer of 2014 moved to a smaller brokerage Hallmark Real Estate Company of Utah with Jon Hall as their broker. Jon was their trainer and mentor when they first got their licenses.  He is a great guy to work with and has such great energy and enthusiasm.  Steve and Lesley-Ann have formed their own professional liability company called Presbury Realty PLLC.

Presbury Realty PLLC are totally committed to giving you the very best help, service and support, with the utmost honesty and integrity, they stand by and uphold the code of ethics presented by the Utah State Division of Real Estate in all their dealings and will do their part to protect you as required.

Should you choose Presbury Realty to represent you, you will quickly discover that this team is completely pro-active and prides itself in keeping you up-to-date with all of the developments and progress of your account through a private journal record update that is automatically emailed to you when updated.

To view the high quality photograph presentation and house tour that we offer you when selling your home, please click on the Tour Gallery from the top menu.

We look forward to having the opportunity of representing and protecting you in one of the most important decisions in your life - Buying or Selling 'REAL ESTATE'.
AGENTS
Steve Presbury, Steve Presbury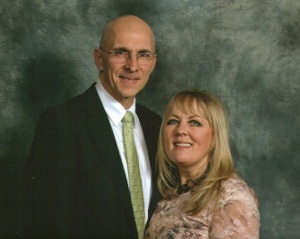 Steve Presbury
Read More